PyCon US is back as an in-person conference. PyCon US 2022 is happening in Salt Lake City April 29 to May 1, and Real Python is there as well. Come join us at our booth and at the open space on saturday.
In this article, you'll learn where you can find Real Python at PyCon in Salt Lake City, and get to know what some of our team members are excited about at the conference.
Meet Real Python at PyCon US 2022
The PyCon US conference has been an annual meeting place for the Python community since 2003. Because of the COVID pandemic, the conference went virtual in 2020 and 2021. At Real Python, we're excited about being able to meet in person this year. Come say hello if you're in Salt Lake City!
Visit the Real Python Booth
The exhibit hall is a lively place at any PyCon conference. Here, you can stroll around and chat with other attendees while exploring what sponsors and exhibitors have brought to the table. It's a great place to hang out and make new friends!
Real Python has a booth at this year's conference. We're excited about having our own place to hang out and show our content to everyone. You can find us at booth 228, which is just opposite Microsoft and AWS. Look for our logo and friendly faces—we'll be smiling with our eyes!
Stop by the booth to hear about all the content that we offer, or have a chat about your favorite packages, square roots, or the latest developments in Python.
Join Our Open Space
The open spaces are a unique staple of PyCon. These are self-organized one-hour meetup-like events that are happening throughout the conference. Check out the Open Space board to see if there's anything that you'd like to join!
Real Python will host an Open Space on Saturday at 2 pm in room 250F. Come join us to hear more about our plans for new content and what we're working on for the site. We'd also love to hear about your experiences with Real Python and suggestions for improvements and future tutorials.
Meet the Team
We're excited about finally going to conferences and hanging out with the community again.
You can meet us at our booth and throughout the conference. But maybe you want to get to know us a little before then. Here are some of the team members attending PyCon.
Dan Bader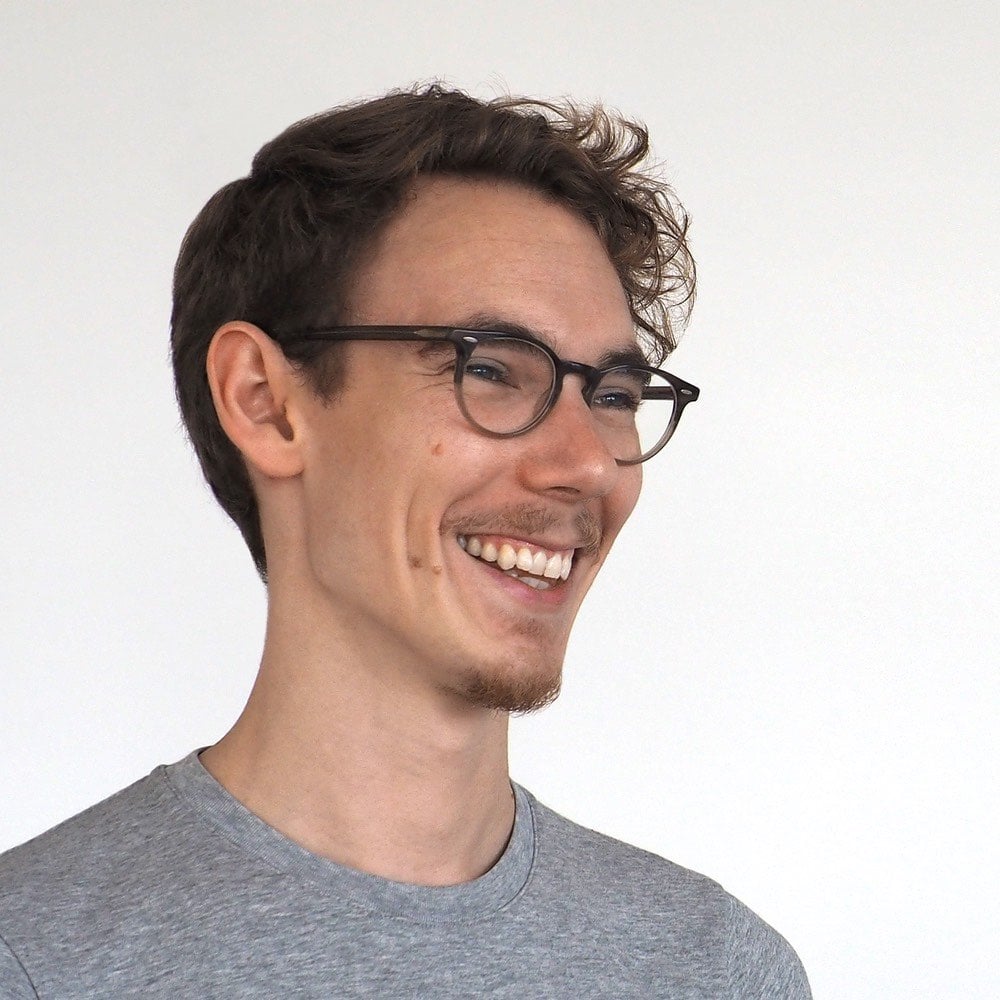 As the owner of Real Python and its editor in chief, I'm super excited for us to have a booth at PyCon this year. This is my fifth PyCon, and it feels like a huge milestone to have our own little corner of PyCon dedicated to Real Python for the first time ever this year!
Stop by our booth any time Friday or Saturday to say hi, meet the team, or hear more about our learning resources for Python developers and training options for businesses. I'm looking forward to meeting you!
Bartosz Zaczyński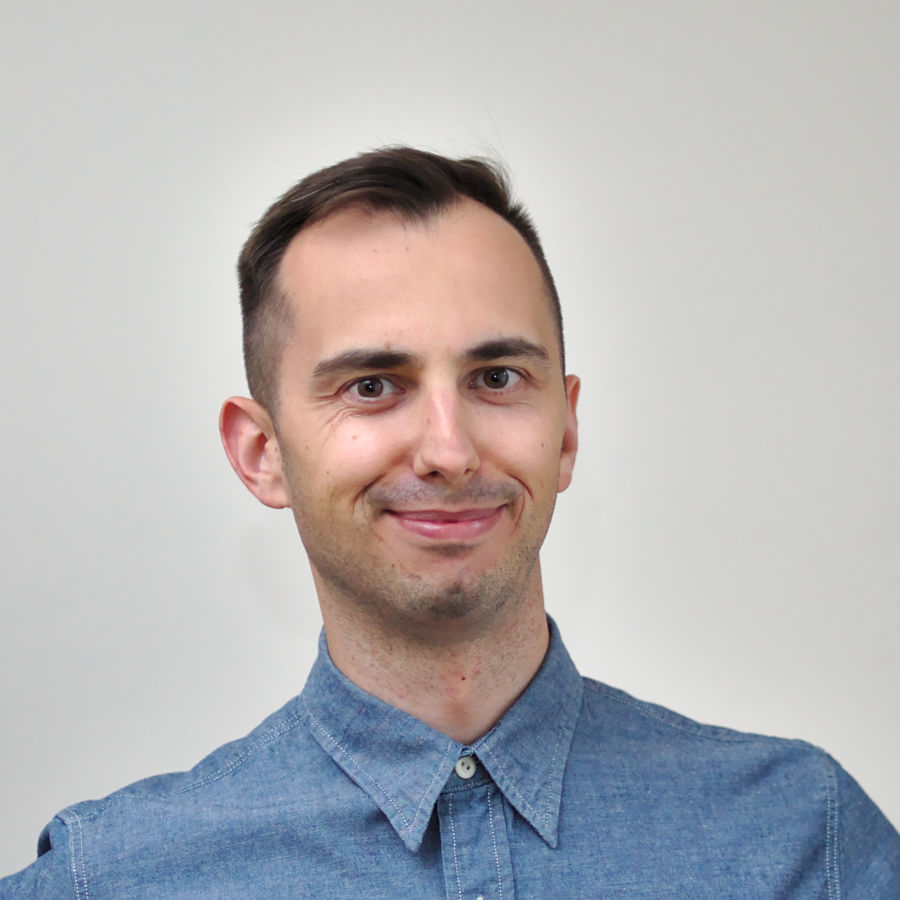 My name's Bartosz Zaczyński, and I'm one of the content creators at Real Python, helping to deliver awesome Python tutorials and courses for you. When I'm not producing or reviewing content, I often engage in conversations on our Slack community platform or in live discussions during the weekly Office Hours webinar for Real Python subscribers. I'm also heavily involved in teaching Python and being a mentor for students at a coding boot camp.
Before I got into education, I was a full-time software engineer who worked for several companies operating in different fields. Oddly enough, Python has never been the primary programming language during my career, but somehow it's become my favorite and has stayed with me. Even though Python isn't perfect, I haven't found anything more versatile or pleasant to code with.
This will be my second PyCon US, although it's my first time attending in person, which I'm stoked about. I've been looking forward to this particular event for a long time now because it will be my first opportunity to meet the Real Python team face to face since I joined it three years ago. Other than that, I'm hoping to shake hands with some long-time Office Hours attendees, chat with our readers and subscribers, and make new friends with other fellow Python enthusiasts.
This year, we'll have our own booth space in the exhibit hall, which should make finding us much easier. If you're around and would like to interact with the Real Python team members, become a guest on the Real Python Podcast, pick one of our books, or just grab some cool swag, then definitely stop by. We'd love to hear from our readers, viewers, and listeners to learn what they like and dislike about Real Python and what topics our future tutorials and courses should cover.
We can also book an open space room for a group of people to work on a project together, solve a problem, or talk about something that you find interesting. Let us know in the comments below if you already have some ideas. We'll see you there!
Geir Arne Hjelle
I'm Geir Arne Hjelle, one of the content creators on the Real Python team. I live in Oslo, Norway, where I try to combine hanging out in the outdoors and writing Python tutorials.
I joined Real Python as a freelancer back in 2018. But since December last year, I've been working full-time with the site. In addition to creating tutorials, I'm also involved in our review process, where I review some of the content written by other authors and team members.
I had the pleasure of attending PyCon US 2019 in Cleveland, where I presented a talk about plugins and modularized code. It was a great opportunity to meet some of my Real Python colleagues and the rest of the amazing Python community.
I did take part in the remote PyCon conferences in 2020 and 2021 and had the honor of teaching a tutorial about decorators on both occasions. Still, I'm really excited about finally being able to join the conference in person again.
I flew in to Salt Lake City a few days before the conference so that I could fight jet lag, join a few tutorials, and help the organizers by volunteering.
As the conference is kicking into gear, I'm very excited about hanging out with the whole community again. I'm looking forward to seeing interesting talks and having fun chats about all things, Python or not.
Martin Breuss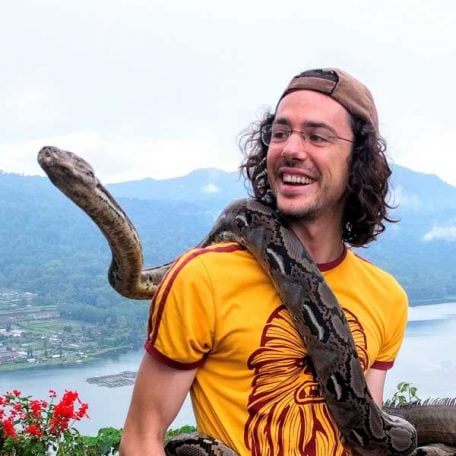 Hi, I'm Martin! I started making video courses for Real Python in early 2019 and since then have constantly gotten more involved with the team. I've been working as a full-time content creator since early 2021.
This is the first PyCon US that I'm attending in person, but I had the chance to join PyCon US online last year. Through some lucky geographical coincidences, I also joined my first real-life Python meeting, Kiwi PyCon X, in 2019 in Wellington, NZ.
I currently live in Austria with my wife and three-month-old daughter, and we flew in to Salt Lake City just before PyCon started—which means that you'll recognize me by the dark shadows under my eyes due to the inevitable time zone shift paired with nightly baby wake-ups.
Like Geir Arne, I've decided to volunteer at the conference. I've recently finished my stint at the registration desk, which was a lot of fun! I'll also volunteer in the Green Room later this week, but most of the time, you'll see me at the Real Python booth in the exhibition hall.
It's already been amazing to meet Office Hour participants and other Real Python readers and subscribers in real life during the first day of the conference.
Stop by and say hi at the booth! I'm happy to chat about anything, take your suggestions and ideas about new tutorials and video courses we could work on, and talk about all the offerings we have at Real Python.
Conclusion
Finally! We're excited about being able to meet in person again. Stop by the Real Python booth and say hello if you're in Salt Lake City for PyCon 2022.